Info
Modules
Tuition fees
Certification requirements
Info
The Comprehensive Global Program includes the Mat Program as well as a thorough and complete education in Pilates covering the full range of Pilates equipment (Reformer, Cadillac, Wunda Chair, Ped-a-pul, Ladder Barrel, Step Barrel and various other Auxiliary apparatus). This program consists of 12 modules, which is comprised of 72 hours of lecture, discussion, and exercise analysis and practice. Expect on average 8 hours per week dedicated to study and fulfilment of certification requirements. More than simply a program of study, the Comprehensive Global Program is an enduring foundation for a career in Pilates.
This is a college-level teacher training program (mbo werk en denkniveau) that give students knowledge of Pilates theory, exercises, and teaching skills on all Pilates equipment. From the UK to Asia, Canada, Brazil, South Africa, Australia and beyond Pilates students are becoming BASI qualified Pilates professionals. When you complete BASI's Comprehensive Pilates Teacher Training, you will have graduated from the most rigorous, exciting, and positively life-changing Pilates teacher training in the business. You may test for a BASI Pilates Comprehensive teaching certification. This certificate is recognized by Pilates Professionals of the Netherlands (PPN). And you will be eligible to take the PMA Pilates Certification exam*.
Comprehensive Global Admission Requirements. As and for a condition to our accepting your Enrollment for admission into the Comprehensive Global (sometimes hereinafter referred to as the "Program"), you warrant and represent that you:

are at least 18 years of age; 




have a High School diploma or equivalent (G.E.D. exam);




Have minimum 1 year Pilates experience on Pilates equipments;
Program schedule is subject to postponement or cancellation, based on student enrollment.
ProBridge Discount for Pilates Professionals with a Comprehensive Teacher Training certificate from another education program. BASI Mat Graduates can apply the full amount of their Mat Program fee to the Comprehensive Program.
Modules
Tuition fees
Certification requirements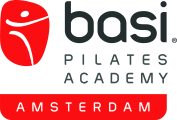 Comprehensive Global Fall 2023
BASI Pilates Academy – Amsterdam
Fri 22 Sept 13:30 – 20:30 Module 1
Sat 23 Sept 12:30 – 19:30 Module 2
Sun 24 Sept 12:30 – 19:30 Module 3
–––
Fri 13 Oct 13:30 – 20:30 Module 4
Sat 14 Oct 12:30 – 19:30 Module 5
Sun 15 Oct 12:30 – 19:30 Module 6
–––
Fri 17 Nov 13:30 – 20:30 Module 7
Sat 18 Nov 12:30 – 19:30 Module 8
Sun 19 Nov 12:30 – 19:30 Module 9
–––
Fri 8 Dec 13:30 – 20:30 Module 10
Sat 9 Dec 12:30 – 19:30 Module 11
Sun 10 Dec 12:30 – 19:30 Module 12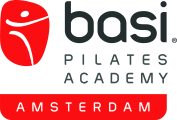 Comprehensive Global Spring 2024
BASI Pilates Academy – Amsterdam
Fri 15 March 12:30 – 19:30 Module 1
Sat 16 March 12:30 – 19:30 Module 2
Sun 17 March 12:30 – 19:30 Module 3
–––
Fri 19 April 12:30 – 19:30 Module 4
Sat 20 April 12:30 – 19:30 Module 5
Sun 21 April 12:30 – 19:30 Module 6
–––
Fri 24 May 12:30 – 19:30 Module 7
Sat 25 May 12:30 – 19:30 Module 8
Sun 26 May 12:30 – 19:30 Module 9
–––
Fri 14 June 12:30 – 19:30 Module 10
Sat 15 June 12:30 – 19:30 Module 11
Sun 16 June 12:30 – 19:30 Module 12