Info
Modules
Tuition fees
Certification requirements
Info
Pilates Mat Teacher Training is the perfect vehicle for learning the principles of the Pilates Method. It is affordable, easy to integrate into different settings, and a great way to introduce people to Pilates. At BASI we regard Pilates Mat Work as the "crown jewel" of Pilates. The Mat Program provides a thorough education in the Pilates Mat Work and its infinite applications. It is also the perfect springboard to the Comprehensive Programs.
The Mat Program is often taught as a part of the Comprehensive Program and is the same curriculum for all international students.
This program is comprised of 24 hours of lecture, discussion, and exercise practice and exercise analysis divided into 6 modules. Expect on average 4 hours per week dedicated to study and fulfilment of certification requirements. Program schedule is subject to postponement or cancellation, based on student enrollment.
Modules
Tuition fees
Certification requirements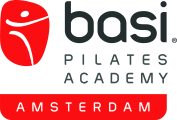 Mat Program Summer 2023
Waroeng Yoga – Overijssel
Sat 17 June 12:00 – 18:00 Module 1 – 2
Sun 18 June 12:00 – 18:00 Module 2 – 3
Sat 1 July 12:00 – 18:00 Module 4 – 5
Sun 2 July 12:00 – 18:00 Module 5 – 6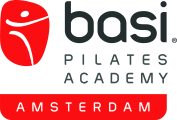 Mat Program Fall 2023
BASI Pilates Academy – Amsterdam
Fri 22 Sept 12:00 – 16:00 Module 1
Sat 23 Sept 12:00 – 16:00 Module 2
Sun 24 Sept 12:00 – 16:00 Module 3
Fri 13 Oct 12:00 – 16:00 Module 4
Sat 14 Oct 12:00 – 16:00 Module 5
Sun 15 Oct 12:00 – 16:00 Module 6